New awards for YLs
The Oceania DX Contest will be held on 2nd and 3rd of October for phone and October 9th and 10th for CW between 0600z Saturday and 0600z Sunday.
The aim of the contest is to promote HF contacts with stations in the Oceania region, i.e., 9M6, DU, KH6, VK, ZL, YB, Pacific islands and all other Oceania entities.
See the full rules at Rules (oceaniadxcontest.com)
This year ALARA (Australian Ladies Amateur Radio Association) is sponsoring two awards for YLs for the first time.
The Florence McKenzie (Mrs Mac) Award is for the YL ("young lady") Single Operator entrant from inside Oceania with the highest combined score in the Phone and CW sections.
The Austine Henry YL Awardis for the YL Single Operator entrant from outside Oceania (i.e. the rest of the world) with the highest combined score in the Phone and CW sections
These awards recognise two women who have made significant contributions to amateur radio in Australia. Florence McKenzie is the first known licenced lady amateur in Australia. She established the Women's Emergency Signal Corps to provide a morse code training facility and became known as Mrs Mac. Austine Henry was first licenced in 1930. She constructed her own transmitters, for which she won prizes. She was a member of the RSGB, NZART, ARRL, and a foundation member of YASME. You can read more about them on the Oceania DX Contest website.
Please promote this contest to your members to encourage more activity from YLs on the air. They just need to exchange signal reports and a serial number starting at 001.
Make sure they tick the YL box when they put in their entry to make sure they are eligible for the new award.
Stay safe,
33 Shirley VK5YL
VP ALARA
to all SYLRA members and families. Greetings from the SYLRA Board.
To celebrate the anniversary of SYLRA we encourage all YL to be QRV on August 15th. No special bands or modes, just be active, hi.
SYLRA is also on facebook :)
If you are on Facebook please join us there.
Either log in to your Facebook account and look for SYLRA
or click on the logo here: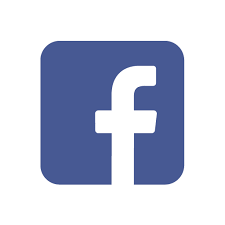 88 from the Board
It has been decided by our friends in Norway that the exciting trip with Hurtigruten will not be the SYLRA meeting, but an optional trip. The official SYLRA meeting will be the days before in Lillestrøm near Oslo. Read all about it on the web site for the SYLRA meeting: SYLRA 2019
It is important for the project to represent WOMEN in Radio communication.
One of the female composer Neli Pantsulaia, will do a piece called " Female voices of the world". She has recorded female voices from DKDM and will mix it with voices from female Radio Amateurs. The piece will be performed live by OZ7AGR Inger Lundin and OZ7PR Petra Larsen. For the Piece Neli needs more female radio amateur's voices. Therefore we a kindly ask you to participate by recording (with your telephone): CQ CQ CQ and your personal call sign and then send it to Neli This email address is being protected from spambots. You need JavaScript enabled to view it. or at 0045 91564744.
Please text your name and where you come from.
Thanks a lot
Helle Fuglsang / Neli Pantsulaia / OZ7AGR Inger Lundin / OZ7PR Petra Larsen.
16 YL will operate from the expedition on L'Île de Noirmoutier
Dear YLs,
The dates for the meeting are now confirmed.
YL's Mio, JR3MVF, and Kay, WA0WOF, will be QRV from Bhutan from April 29 to May 5, 2018.
Further info on Kay's QRZ page: WA0WOF
====================
For the fifth time, the DARC's YL group and Sophie F4DHQ are organizing an international YL-Activity at the International Women's Day on:
Thursday, March 8th, 2018 from 18:00 until 22:00 Z (19:00 until 23:00 UTC)
on 20m, 40m and 80m in SSB & CW
For further information see Sophie's website
https://www.qrz.com/db/F4DHQ