YL of the Month — December 2018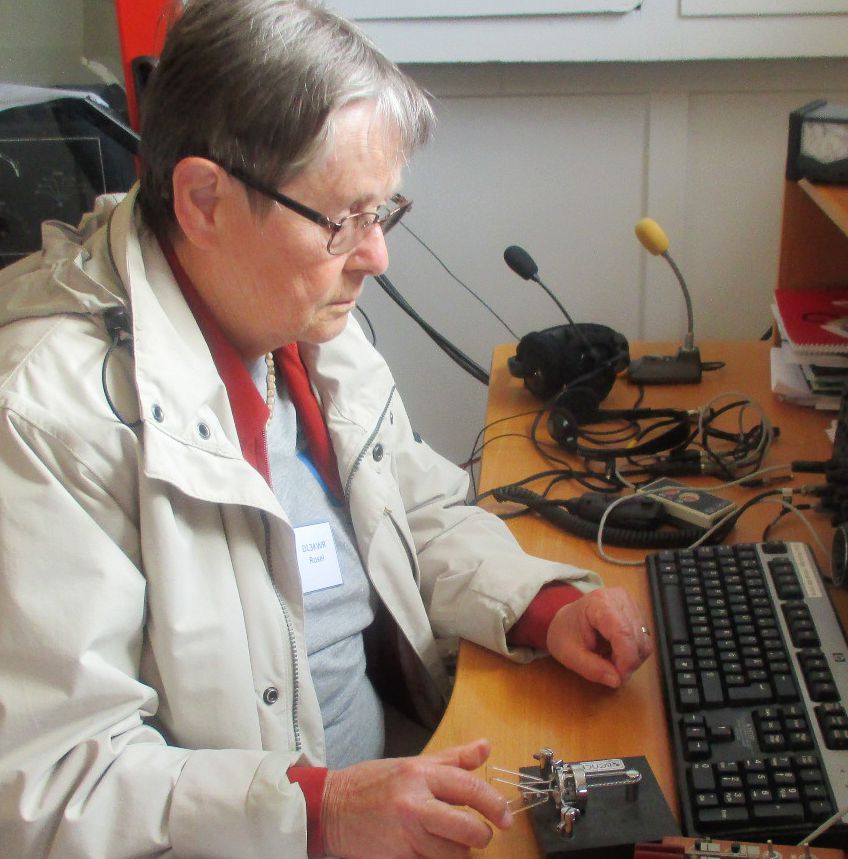 DL3KWR Rosel

Name:
Rosel Zenker

Callsign:
DL3KWR (ex DM2AEA, Y21EA)

Year of license:
1975

Main interest in the hobby:
CW and contests.

If known, how many QSOs and countries have you worked:
188 000 QSOs and 250 countries.

Why did you become radio amateur:
Because I wanted to understand morse code.

When did you become a member of SYLRA:
2003.

Member of radio clubs:
DARC Deutscher-Amateur-Radio Club
CW club: CTC Croatian Telegraphy Club # 613
PRO Professional Radio Operators CW Club # 103 (h.c.)
R-CWC Russian CW Club # 1022
YL club: JLRS Japan Ladies Radio Society
NZ WARO New Zealand Women Amateur Radio Operators
SYLRA Scandinavian Young Ladies Radio Amateurs
YLRL Young Ladies Radio League
ALARA Australian Ladies Amateur Radio Association
BYLARA British Young Ladies Amateur Radio Association
WRONE Women Radio Operators New England

One or two stories from the real radio life:
1. We are an international problem. Hardys and my call sign differ in the last letter, in CW only in one "dit" (R= .-. F= ..-.). In contests we operate often both. If a participant has, e.g., DL3KWF in the log, now hears KWR and means this KWF must be, gets for the mistake penalties. Good contester know this danger and ask themselves if them not are sure: "KW?"!
2. I have already operated in many foreign stations: JR6XIX, LG5LG, SJ9WL, SI9AM and many others. If I am called, however, by one of these stations, a special feeling overcomes me: I have the picture of this station thus in my recollection as if I myself was there. I had this experience at last in August when I operate as TM64YL and called myself SK6SAQ from Grimeton.

OM's callsign and name:
DL3KWF, Hardy Zenker.

Another hobby:
Plants and flowers.

What is/was your main job:
Designer Engineer.

Motto:
As long as I can well operate, I cannot be old.