YL of the Month — August 2018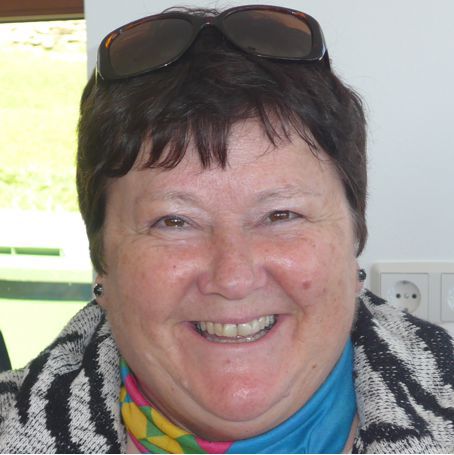 LA8FOA Ingrid

Name:
Ingrid Klevland

Callsign:
LA8FOA

Year of license:
2005.

Main interest in the hobby:
Meeting other YLs at YL meetings or on the air.

If known, how many qso's and countries have you worked:
Maybe 200-300 qso's and 30-40 countries.

Why did you become radio amateur:
It started when I was sitting beside Unni, LA6RHA, in the shack at Morokulien (http://www.sj9wl-lg5lg.com ) as SWL. I looked up every call sign on the map. It was amazing how many different countries you could reach on air.

When did you become a member of SYLRA:
I was one of the founders of SYLRA.

Member of radio clubs:
Follogruppen of NRRL.

One or two stories from the real radio life:
I have a good memory from the SYLRA meeting on Iceland in 2005. The group of YLs were visiting the President of Iceland in his «White house». This was the day for my 50 years birthday. I got a birthday greeting from The President himself. In the same evening the gala dinner took place. What a great way to celebrate my birthday.

OM's callsign and name:
Divorced for 23 years

Another hobby:
Singing. I have been singing in different choirs. The first was when I was in Primary school, the last one was «Kolbotnkoret» which is a local choir where I live.

What is/was your main job:
I have been working in bank as customer advisor for 17 years. 7 years as a secretary. 17 years as a Marketing assistant/Project coordinator in a Pharmaceutical company. Now I am working as a Marketing assistant in a company that make mini treatment plants for wastewater.

Motto:
We'll cross that bridge when we come to it!