YL of the Month — April 2018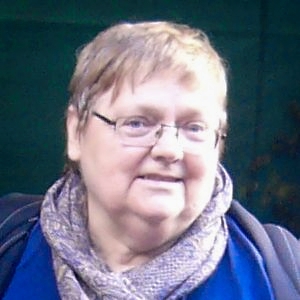 LA6RHA Unni

Name:
Unni Elisabeth Gran

Callsign:
LA6RHA

Year of license:
1990

Main interest in the hobby:
Going out on DX pedition.

If known, how many qso's and countries have you worked:
As JW6RHA over 100 different countries and as JX6RHA near to 100 countries.

Why did you become radio amateur:
Listened to a radio amateur up where my dad was from when I was around 10 years and found it fascinating. Later when moved to where I now live, my neighbor came out of my phone with cq cq and I told him about it and from then on ...!

When did you become member of SYLRA:
I was one of the founders of SYLRA when we met first time in Copenhagen in 2003.

Member of radio clubs:
Follogruppen of NRRL.

One or two stories from the real radio life:
On radio from wilderness of Svalbard when we sailed around Svalbard. Many places we needed rifles by the radio as polar bear had been sighted.

From Jan Mayen I sat alone outside the "Old weather station" alone as my coax cable was not long enough to reach inside house. I worked CW and SSB with mittens on as it was cold. An emergency radio and a knife beside my radio just in case if polar bear had appeared. But since it was 7 years since last, I hoped for no "7 years' itch"....hihi.

OM's callsign and name:
Divorced for 27 years. OM was "normal" (that is no ham or interested in it).

Another hobby:
I have done casualty make-up for rescue units for 22 years. I work for civil defense, police, army, fire brigades, red cross, air ambulance and others.
I also hold courses for the same units all over Norway.
Casualty make up is making injuries and wounds on a person who will be acting in exercises where realistic wounds will be treated by doctors and paramedic.
I have my education from UN exercises in Denmark for troops going to Iraq, Bosnia and Kosovo. Also I have several courses in UK to keep updated on new materials.
I am member of a British charity organization called Casualties Union (founded in 1942) for 15 years. They serve the same rescue units as I do here in Norway. To become a member there, I had to pass exams in acting, set up of exercises, anatomy, first aid and casualty make up.

What is/was your main job:
I worked in a publishing firm for 17 years before retiring. Before that I worked in a boat engine (Volvo Penta) firm for 15 years.

Motto:
What does not kill you, will make you stronger.